Written by: Abilash Geetha Balan
Choose the opinions that you hear wisely…..
As a student, this time after your boards is the most crucial time in shaping your career. The opinions that you hear and the decisions you make will craft your future for the years to come
Make sure you research enough on the various opportunities and possibilities available to you. Talk to as many experts/well wishers / seniors as possible to get all the options weighed before you make your decision.
Here are top 3 options we propose……
Talk to Entrepreneurs
Understand what the job market demands in future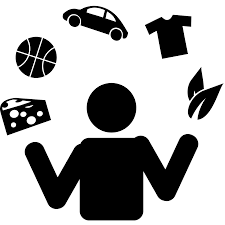 Weigh your Interests
It is important that you like what you are doing
Do your Research
It is important to
break your head
before you decide
on the shape of
your future
IIT- COACHING Kota, Rajasthan
ACTUARIAL SCIENCE Delhi/Mumbai
DATA SCIENCE Mumbai/Kolkata
1. IIT-JEE / AIIMS Coaching in Kota, Rajasthan.
Indian Institute of Technology, considered a dream destination for all budding students for a challenging and a rewarding future. Coaching institutes in Kota offers you the best in-class training from across the country and delivers as many toppers for IIT-JEE Mains in the country. Kota, offers you with the best environment for a student to prepare for IIT. The small town in Rajasthan is visited by around 2lakh students every year with an ambition to reach their dream destination, the IIT.
Kota, hosts almost all the best competitive coaching institutes in the country in the likes of Bansal coaching, Allen institute, Resonance, Motion, Vibrant, Akash and so on. These institute also hosts the best faculty in the country, the names that can never be forgotten from the best IITians the country has produced. VK Bansal, Anna sir, Ninja Sir, MJ Sir, AB sir, MKS Sir, NV sir, so on and so forth. These two three letter abbreviations has changed many lives of many many engineers and scientists in the country.
"Bansal, ALLEN, Vibrant, Resonance, Nucleus…."
2. Actuarial Science
"Actuarial Science is a branch of science that deals with the use of mathematics and statistical methods combined with economics and financial knowledge to asses risk in finance, insurance, and other industries."
Getting more popularity amongst Mathematics lovers. If you are looking to do something different and and have the dedication and commitment to work hard, the actuarial science is the course for you. The rewards and remuneration offered for an actuarial analyst is unheard off with great demands from outside the country especially in Europe. Delhi and Mumbai offer courses in Actuarial
Sciences.
3. Data Science
" A field of Big Data which seeks to provide meaningful information from large amounts of complex data. Data Science combines different fields of work in statistics and computation in order to interpret data for the purpose of decision making."
With the fast paced growth of usage of Big Data across various industries, the need for data science has grown tremendously over the last few years. The field offers exceptional employ-ability options across various fields. Mumbai, Kolkata and Delhi offers courses